Artist Talk with Jeremy Waak at curio.
May 18, 2022 @ 7:00 pm

-

8:00 pm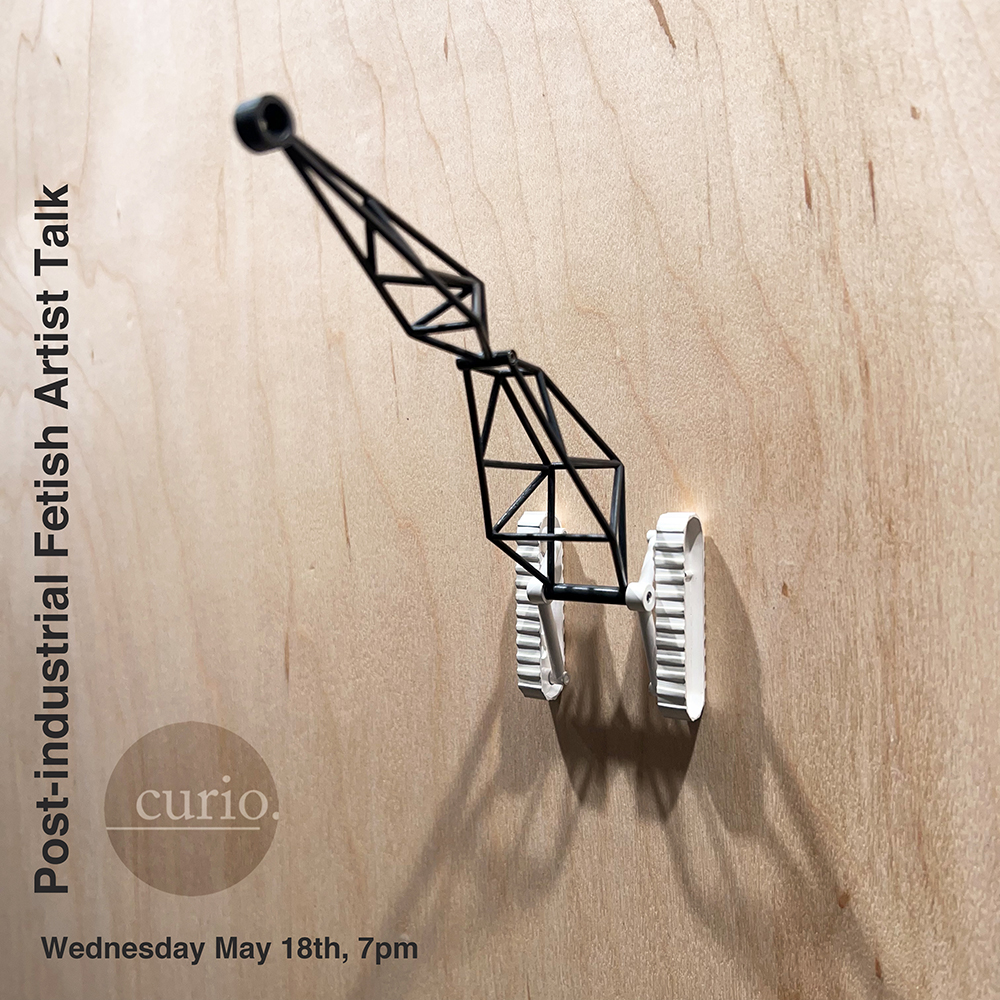 curio. is excited to host an Artist Talk with Jeremy Waak for his solo exhibition Post-industrial Fetish on view in the Gallery through May 28th. Join us for conversation about the works, process and inspiration. This event will be hybrid.
Zoom meeting link: https://us02web.zoom.us/j/82749839689
Artist Statement:
All humans desire happiness. To help achieve this, every culture has created objects to bring about things they want and defend against those they don't. Fetishes are the physical manifestations of potent spirits used for magic, prayer, wishes, guidance or curses. But, fetish can also be a fixation, a distraction or a delusion.
The drawings start as tools to assist in the planning and execution of the sculptures: for measuring and cutting, shaping, and soldering. They are then pulled off the fabrication table, full of scars and blemishes from use, and transformed into art objects in themselves. For me this process of transformation is meditative, reflective, and introspective.
The fetishes in this series are for us now. They relate to our current cultural mindset, our image of who we were and who we are becoming. Some may find comfort and confidence in them and some may find fear and criticism. They are not answers or solutions but mirrors and questions.
List Your Event
Hosting a public event in Lancaster City? Submit your event to appear in our event calendar.
Submit an Event