Angie Hohenadel The Art of SOAR at curio.
June 4, 2021
@
11:00 am
-
8:00 pm
June 4, 2021
@
11:00 am
–
8:00 pm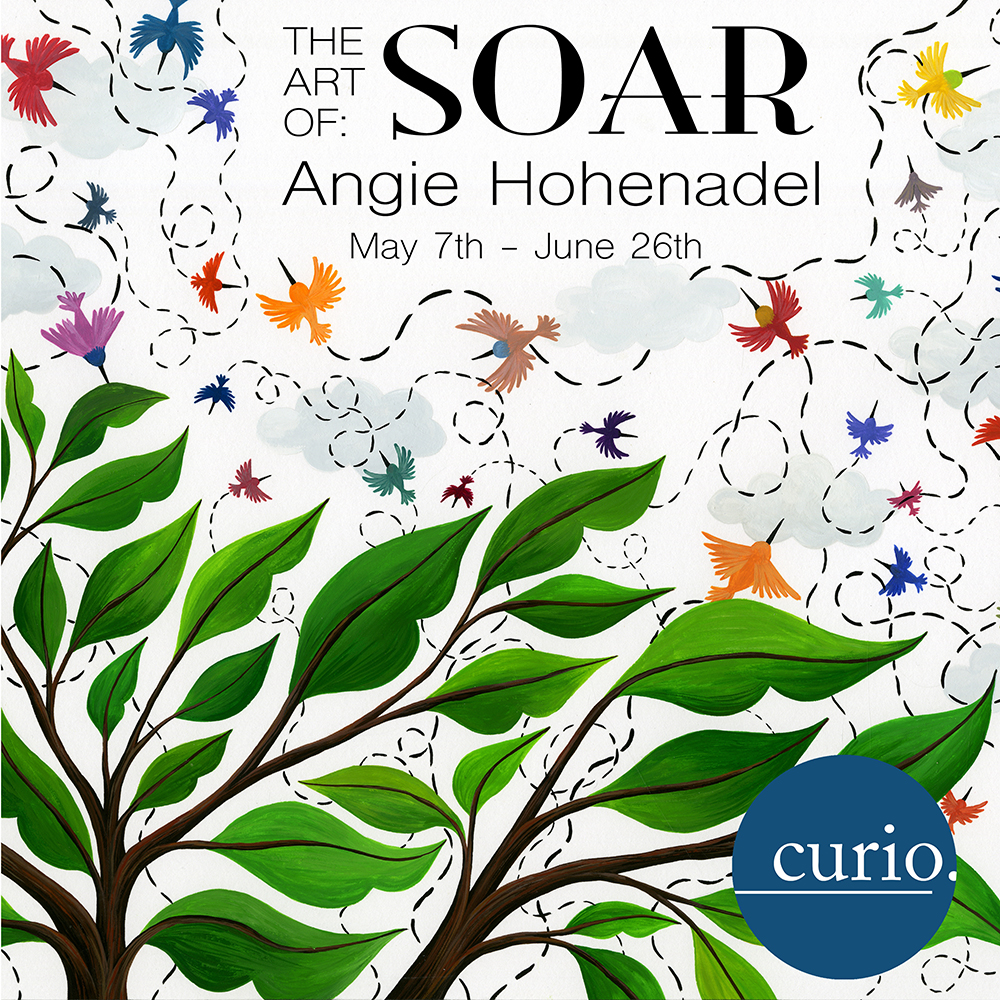 Artist Angie Hohenadel and her vibrant gouache paintings bring the newly released children's book "SOAR" to life. Full of whimsy and playful imagination, her illustrations help tell the tale of a little hummingbird who builds the courage needed to face their fear, go out on a limb, and take flight.
Creating illustrations for children's books requires a great deal of planning and forethought. Understanding the flow of not only the story being told, but how that flow can be carried through visually without being disrupted is not an easy task. Creating an environment from words that are sometimes not your own is also a challenge. Working in tandem, illustrations hold your attention, propel your imagination and cultivate wonder, while the story engages the mind and keeps you on a narrative path until you reach its conclusion.
Having an eye for the fantastic, and a sense for the magical in her everyday, Hohenadel is able to seamlessly connect these sensitivities to the observations she makes. Often finding a home on a blank sheet of paper, masterfully executed drawings and paintings depict animals, buildings, plants, and other elements from her experiences. Hohenadel's paintings for SOAR capture the majesty of nature, from the tangles of plants and flowers in the undergrowth, to the wide sprawl of the treetop canopy. Technicolor birds glide from trees and across pages, weaving paths that create fascinating compositions that keep you looking. With a cast of encouraging insects, curious woodland creatures, and charm of exemplary hummingbirds, each painting is truly exuberant.
List Your Event
Hosting a public event in Lancaster City? Submit your event to appear in our event calendar.
Submit an Event