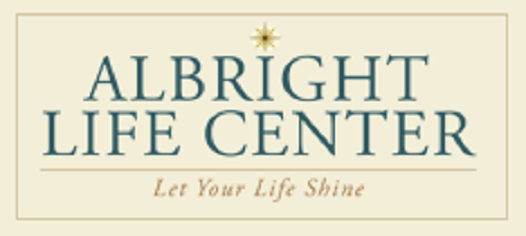 The Mission of Albright Care Services is to encourage abundant living by anticipating and responding to the needs of the aging and frail.
Albright Care Services is a faith-based non-profit corporation serving Pennsylvania's entire Susquehanna Valley. A wide spectrum of care options is offered by Albright Care Services in a number of locations throughout the organization's service area.
Albright Care Services owns and operates RiverWoods Senior Living Community in Lewisburg, Normandie Ridge Senior Living Community in York and manages Warrior Run Manor, a HUD-approved housing complex in Watsontown. Albright Care Services also provides services to the Williamsport, Lancaster and Lebanon areas through the new LIFE (Living Independently for Elders) Centers. LIFE is Pennsylvania's version of the nationally recognized Program of All-Inclusive Care for the Elderly (PACE).
The Slifer House Museum, a Victorian mansion located on the campus of RiverWoods, is another Albright Care Services entity.
Through its history and its faith, the corporation is affiliated with the Susquehanna Conference of The United Methodist Church. The facilities of Albright Care Services are members of Leading Age and Leading AgePA.
Albright LIFE
The Mission of Albright Care Services is to encourage abundant living by anticipating and responding to the needs of the…