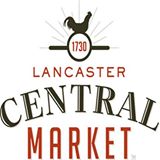 Fresh, handmade and homemade Greek confections.
From delicate and fragile to crunchy and chewy, Greece is known for its confections, cakes and cookies. Made with an abundance of honey, nuts, fruits and creams, these mouth-watering treats will tempt the sweet tooth of anyone. 
Spring Glen Fresh Foods
Signature items at Central Market include Chicken Pot Pie, Macaroni and Potato Salad and Chow Chow, plus a wide selection…
Shady Maple
The Shady Maple bakery stand at Central Market offers a variety of Shady Maple's famous baked goods including donuts, pies,…
Cocina Mexicana
Homemade, delicious Mexican food served in a welcoming atmosphere.